For appointments 289-783-1576   care@dondillon.ca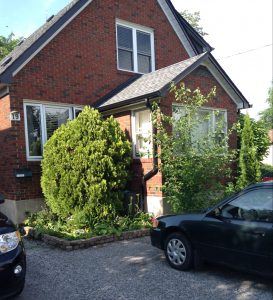 My comfortable home-based practice borders on Malcolmson Park and Municipal Beach in the north-east corner of St. Catharines.
Directions:  Going north on Bunting Road, Niagara or Vine Streets – proceed to Lakeshore Road
Take Lakeshore Road to Arthur Street (stoplights) and proceed north towards Lake Ontario
Turn right on Wildwood, left on Bogart, right on Durham
19 Durham Drive – 3-tone, red brick building  (Please park in driveway)
New Patients
Please come 10 minutes early for your appointment to complete a health history form, or simply print the form female or male, fill in and bring with you.
* I do not accept auto insurance or WSIB claims, but I will be happy to refer you on.
Possible Reactions to Bodywork:
Sometimes patients react adversely to care, albeit short-term.  This usually occurs if the patient does not take the Epsom salts bath or drink water as prescribed, she/he does not rest adequately following treatment, or has a heavy caffeine intake in their diet.
This can also happen if the pain and stiffness have been chronic, or the trauma is severe such as with injuries sustained in a motor vehicle accident.
Typical adverse reactions include: Headaches, achiness, an exacerbation of symptoms, or cold symptoms (if in the early stages of a cold).  If you experience these symptoms short-term after the initial treatment, they are entirely normal, and are your body's way of adapting to the changes we've made.
If your discomfort seems excessive, or lasts longer than a few hours, call me directly.  I can advise how to relieve these adverse effects.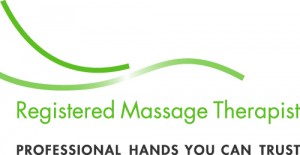 Active member:
Registered Massage Therapist Association of Ontario (RMTAO)
College of Massage Therapists of Ontario (CMTO)